With COVID cases rising dramatically once again, questions remain as to the best policy approach in this post-vaccination phase of the pandemic.
And with an array of new variants of the virus emerging, how well do our current vaccines stack up?
A group of leading Australian medical and epidemiological experts have weighed in on a variety of questions relating to how worrisome the new variants are for public health and safety, and whether previous mandates should be reinstated or not.
Are the new strains of the virus more infectious and/or virulent?
According to Dr Benjamin Schwessinger, senior lecturer in biology at Australian National University, the newest strains of SARS-CoV-2 are more infectious, but there is no evidence yet to suggest they are more severe than existing variants.
"The severity of BA.4/5 is likely to be influenced by specific population profile, vaccination status, and prior infections," he says.
"Importantly, vaccination in addition to other non-pharmaceutical interventions (wearing a mask) are still effective at minimising the risk of infection from these variants."
Reinfections with COVID are more likely now than in previous years, according to Schweissinger, due to genetic changes in the new variants.
"Because of the genetic changes in BA.2.12.1, BA.4, and BA.5 (and likely BA.2.75), the immunity built up to earlier versions of SARS-CoV-2, like Delta and BA.1 Omicron, is not as effective at neutralising these newer variants, especially BA.4 and BA.5," he says.
"That means that more virus particles of these variants will be able to get past existing antibodies to get into our cells to cause an infection.
"However, there are other types of immunity beyond just antibodies that will likely still protect against severe infection with these variants."
BA 2.75, dubbed the 'Centaurus' variant, has recently been observed moving through the United Kingdom, and it's a variant worth paying attention to, according to Schwessinger.
"WHO has flagged it as a subvariant under monitoring because it, 1) belongs to a currently circulating variant of concern (Omicron); 2) shows signals of a transmission advantage; 3) has genetic changes known or suspected to confer a fitness advantage relative to other circulating variants.
"It is being monitored closely but it is too early to make any further conclusions about, for example, severity."
Does having COVID-19 more than once bring further risks or conditions (sequelae)?
"Every time you are infected with COVID there is a risk of developing sequelae that can linger for weeks, months, or longer," Schwessinger says.
"These sequelae include: pulmonary disorders, neurologic disorders, mental health disorders, functional mobility impairments, difficulty concentrating, generalised anxiety, generalised functional impairments, fatigue, muscle weakness, cardiac disorders, dermatologic disorders, digestive disorders, and ear, nose and throat disorders."
However, studies have shown a lower likelihood of developing these symptoms in those who have been vaccinated.
"Therefore, the most effective way to minimise your risk of 'long COVID' is to minimise the risk of getting infected or re-infected by getting vaccinated and using other non-pharmaceutical interventions," Schwessinger says.
What impact will getting a fourth dose of a COVID-19 vaccine, if eligible, have on one's resistance to (re)infection?
According to Dr Michael Lydeamore, a research fellow in infectious diseases at Monash University, the fourth dose provides a valuable top-up to existing immunity built from prior vaccinations and/or infections with the virus.

"The fourth dose doesn't give as big of a boost as third doses did, but it does 'reset the clock' on our immunity, bringing people back to slightly above third dose protection.
"As we go into the higher risk winter season, this extra immunity could be valuable for people."

Scheweissinger adds that the fourth dose is especially important for vulnerable populations, such as older Australians.
"Studies from Israel have shown that the fourth dose is very good to prevent severe illness and death in people aged above 50 and people with other risk factors.
"[It] ensures that we are maintaining high levels of antibodies to be able to rapidly neutralise any virus particles entering our body.
"While vaccine antibodies may be less effective at neutralising newer variants of SARS-CoV-2 compared to the 'original' variant, they are still effective, and having more antibodies around will maximise our protection."
What is your position on mask wearing, and should mandates be brought back?
Dr Stuart Turville, an associate professor in immunovirology at the Kirby Institute, UNSW Sydney, says that whilst he hopes that the severity of this latest wave will be tempered by existing immunity in the community, mask wearing is an essential addition to our battle against the resurgent virus.
"Protecting those at risk — the elderly and immunocompromised — will be key, and whilst they can wear a mask, the rest of us can also help by doing the same when numbers accelerate," he says.
Dr Abrar Chughtai, director of the Master of Infectious Diseases Intelligence (MIDI) program at UNSW Sydney, hopes that government will bring back targeted policies to be implemented to minimise public health risk at major social events.

"I think we should adopt a precautionary approach and continue using available control measures to avoid large outbreaks," he says.
"If a universal mask mandate is not possible for the next few months, then it may be introduced at crowded spots such as public transports, shopping centres, large gatherings, as well as high risk areas, such as hospitals and aged care facilities.
"This will also avoid other unwanted measures such as lockdowns.
"We are still not out of the pandemic and new variants are emerging, so we cannot be complacent. "
Should governments be considering another lockdown?
"Overall the question of new lockdowns is misplaced," Schweissinger says.
"There are many other interventions that are proven to be successful but are not implemented at the moment. These should be implemented first."
"We should clearly communicate that the COVID-19 pandemic is not over and non-pharmaceutical interventions are key to reducing infections in Australia.
"Globally we need a comprehensive vaccination strategy for everyone to reduce the risk of the constant emergence of new variants."
Professor Tony Blakely, epidemiologist and public health medicine specialist at the University of Melbourne, agrees that lockdowns should be avoided from now on.
"We are far more resilient now due to previous infection and vaccination."
He emphasises that vaccinations and mask wearing are key to minimising the ongoing spread of the virus.
"If these actions are not enough to stop health systems getting overwhelmed, then we may need to step up some mandatory measures."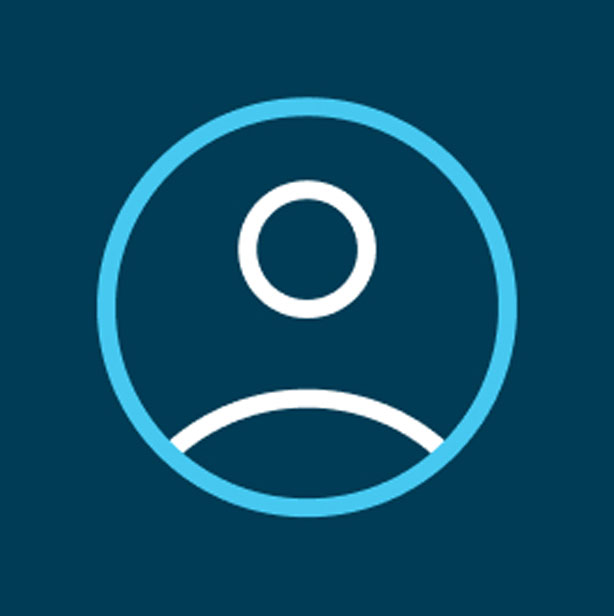 According to latest federal health department data, there are currently 377,550 active cases of COVID-19 in Australia, with 36,506 reported in the last 24 hours.
There are at present 1013 active outbreaks within residential aged care facilities, with 6118 residents and 3419 staff members currently infected with the virus.
Ninety-five per cent of Australians aged over 16 have had two initial doses of a COVID-19 vaccine, whilst only 71 per cent have received their third booster dose.
Significantly, 95.4 per cent of aged care residents have received their third vaccine dose, but data on fourth dose coverage is not currently available.