If asked to envisage a 'gamer', there's a high likelihood your mind would conjure an image of a child, a teenager or a 40-year-old 'big kid', eyes glued to their computer screen.
But new research out of Bond University and the Interactive Games and Entertainment Association (IGEA) has revealed that these days Nan and Pop are every bit as likely to be joining in the fun, too.
The Digital Australia 2022 (DA22) study, which surveyed 1200 Australian households, found that an estimated 1.9 million older Australians play video games, which is the equivalent of around 42 per cent of the entire over-65 demographic.
Researchers found that these elders primarily engage with video games to increase "cognitive elasticity" and to potentially ward off dementia.
Dr Alex Bahar-Fuchs, a practicing neuropsychologist specialising in dementia risk-reduction and senior research fellow at the University of Melbourne, tells Aged Care News that whilst video games are not a silver bullet against dementia, the evidence suggests they may be useful for some individuals.
"Cognitive interventions like brain training or video game training, potentially, in some people, may reduce the likelihood that they will experience cognitive problems or develop dementia," he says.
"But it's not something that we can really say with any degree of certainty that for a given individual, if they spend 20 hours playing video games, it would necessarily make a real difference."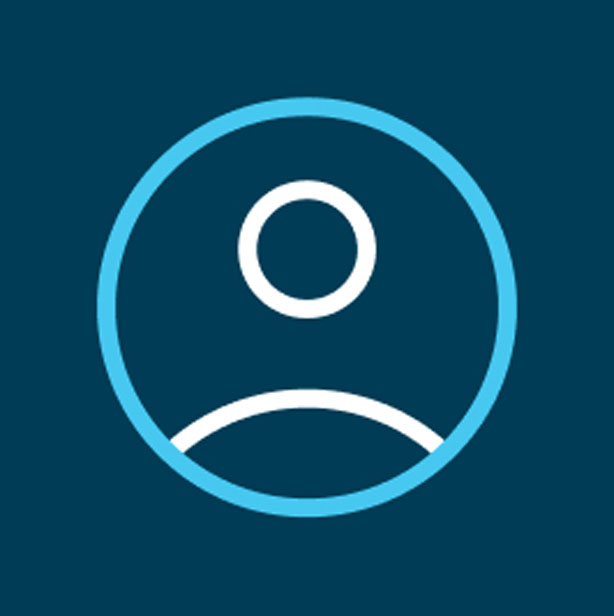 But in individuals seen to benefit from the activity, it is understood that the protective effects may be due to the enhancement of what is called 'brain reserve'.
"Brain reserve is this idea that some people seem to be able to tolerate more damage to their brain without developing symptoms or problems than others," Bahar-Fuchs says.
"Some people might experience a lot of brain damage in terms of death of brain cells and the like, and yet function OK.
"And other people seem to have relatively little brain cell death [but have] already developed problems.
"So we call this brain reserve or cognitive reserve, this idea that there is something we build over our lifetime through the things we do, the lifestyles we live.
"This reserve determines, to some extent, how much damage someone's brain can sustain."
By damage, Bahar-Fuchs says he refers to the cumulative, slow damage that builds as we age.
Playing with friends and family gives added boost
Bahar-Fuchs notes that playing video games alongside a peer or family member can indeed have a beneficial impact on disease progression, due to the added benefit of socialisation.
"I think we kind of get two for the price of one in some ways when we create activities that also enhance the social side of things," he says.
"You see that as a trend, people who are more connected, more engaged socially, are less likely to experience things like depression, and therefore less likely to have dementia."
Though he emphasises that again, these conclusions are based on population level data and outcome for individuals living with dementia may vary.
During COVID, lockdowns interrupted the ability to convene in person for such gaming sessions.
Bahar-Fuchs says, whilst there is something about face-to-face contact that it 'very basic, very primal and very important', virtual socialisation through video games may provide some relief to the effects of isolation.
"Online, group-based activities that allow people to interact and engage are a reasonable substitute if you can't get that face-to-face engagement."
Professor Jeffrey E Brand, co-author of the DA22 study, says that the theme of this year's report Connected by Games reflects the role of video games in bridging the social divide and lack of stimulation produced by lockdown conditions.
"It's a simple story of defiance, continuation and resilience," he says.
Analogue versus digital – does it make a difference?
Do brain training activities in digital format provide any benefits compared to their analogue counterparts, such as crosswords, Sudoku or a good old-fashioned game of Scrabble?
Not inherently, says Bahar-Fuchs, but digital programming can aid in ensuring an appropriate level of difficulty is maintained.
"It's really that the digital tools allow us to measure and track more precisely, things that we believe are important," he says.
"We believe that adjusting the level of difficulty of the game or a task to a person's performance is very important.
"So when a person does, say, crosswords, or any other activity or game that stimulates the brain, we believe that they need to always be at the right level of challenge, so that it's not too easy, not too difficult, and always moves along with the person's performance.
"So if a person does well, the level of difficulty should get harder, and if they don't do so well, it should get less difficult than that, to ensure that the level of challenge is appropriate.
"But also, to maintain things like motivation and engagement: if something is too difficult for a person, they're obviously more likely to stop doing it [and] if it's too easy, they might get bored really quickly and stop doing it."
What type of video games are best for seniors?
Bahar-Fuchs says that video games played should match the particular areas of cognitive function that need enhancement.
"… the ability to tailor activities to someone's specific needs [is important]," he says.
"So one person might have a weakness in a type of memory that we might call 'visual memory', and another person might have a weakness in the type of ability to recall, speed or executive function.
"What we do in the research is we try to make sure that the kinds of activities we recommend to people are well aligned with their cognitive and thinking profiles."
In a 2020 research article, Bahar-Fuchs and colleague Dr Amit Lampit recommend:
Action video games such as first-person shooters or Super Mario to train alertness, speed and navigation skills
Computer games that require strategic thinking such as Sims or Minecraft to stimulate brain function related to planning and logical thinking
Scrabble-like games like Words with Friends can be played with other people and are free for iOS (iPhone, iPad) and Android
Digital Australia is a yearly report conducted by the Interactive Games and Entertainment Association in conjunction with Bond University to measure the uptake and usage of digital technology within the Australian population.
This year marks sixteen years since the initial report.
Despite the pandemic, the proportion of older adults involved in gaming is consistent with the data from 2019.
However, the average time older adults play has slightly increased over the two year period.